EAT PRAY LOVE
BOOK COVER DESIGN Art Direction, Typography, Visual Design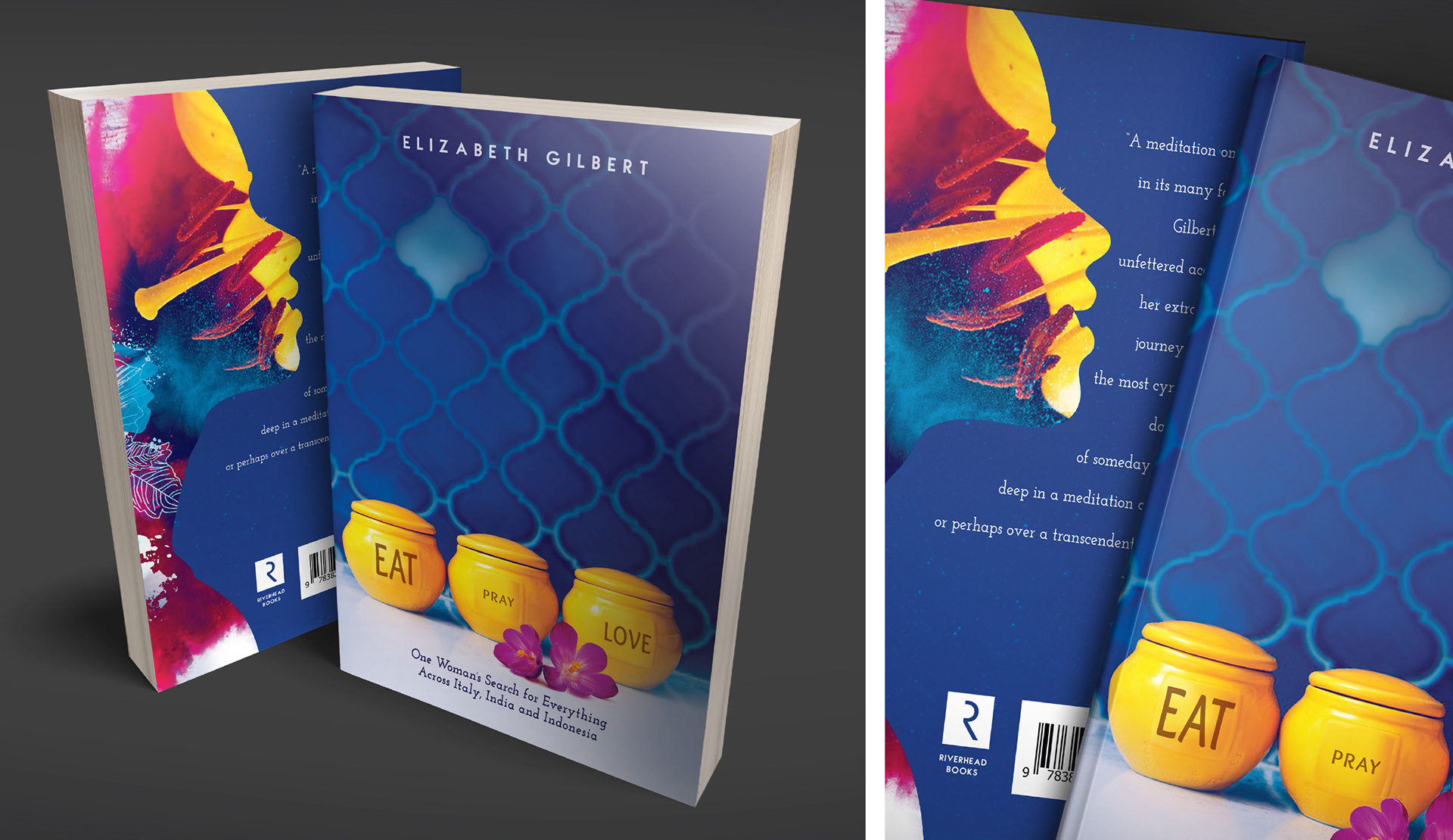 The idea with this project was to capture the essence of the book, a woman that seemly had it all, but felt as if something was missing. In the midst of transformation she decides to take a trip to 3 different destinations, Italy, India and Bali. through her journey she explores the pleasure of excess through food, the nourishment of spirit through meditation and service, and the balance of the two through love.

The main target audience are middle-age women mainly.
One of the biggest challenges was to try to improve upon the very well design original cover, capturing the mystery of each of the stages of the story, and alluding to the big ending reveal at the end of the story (represented by the blue tiles, read the book to learn why!).