PARTY SMART CASE STUDY
CONCEPT BEVERAGE PRODUCT DESIGN Development, Design, Packaging
The challenge:
To design a new conceptual beverage to be incorporated into the roster of well-known established brands.
Audience:
Health advocates that enjoy a night out once in awhile. A combination of herbal tonics, adrenal support and recovery energy drinks.
Concept:
A dual package that provides a drink for night time celebration consisting of a whiskey blend; and a herbal tonic for the following morning, a specially crafted ayurvedic recovery herbal milk to ease the drinking aftermath.
Product Name:
 'Party Smart'
Brand Collaboration:
Barr's Whisky and  Rebbl's elixirs.
Constraints:
The beverage had to be in line with each of the brands' voices and offer something different to what already exists on the market.
Final Product:
Concept, bottles, packaging design, labels, beverage colors.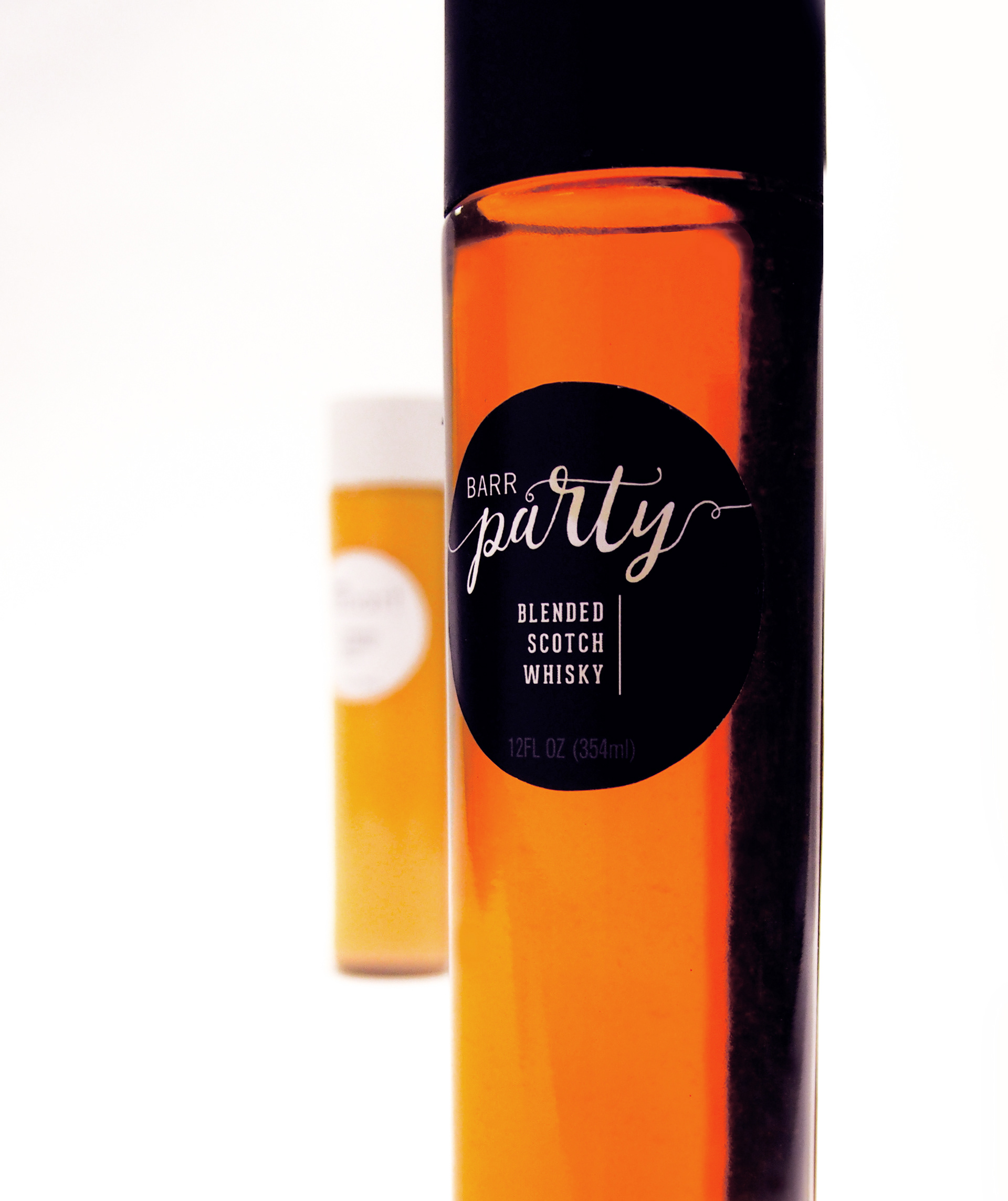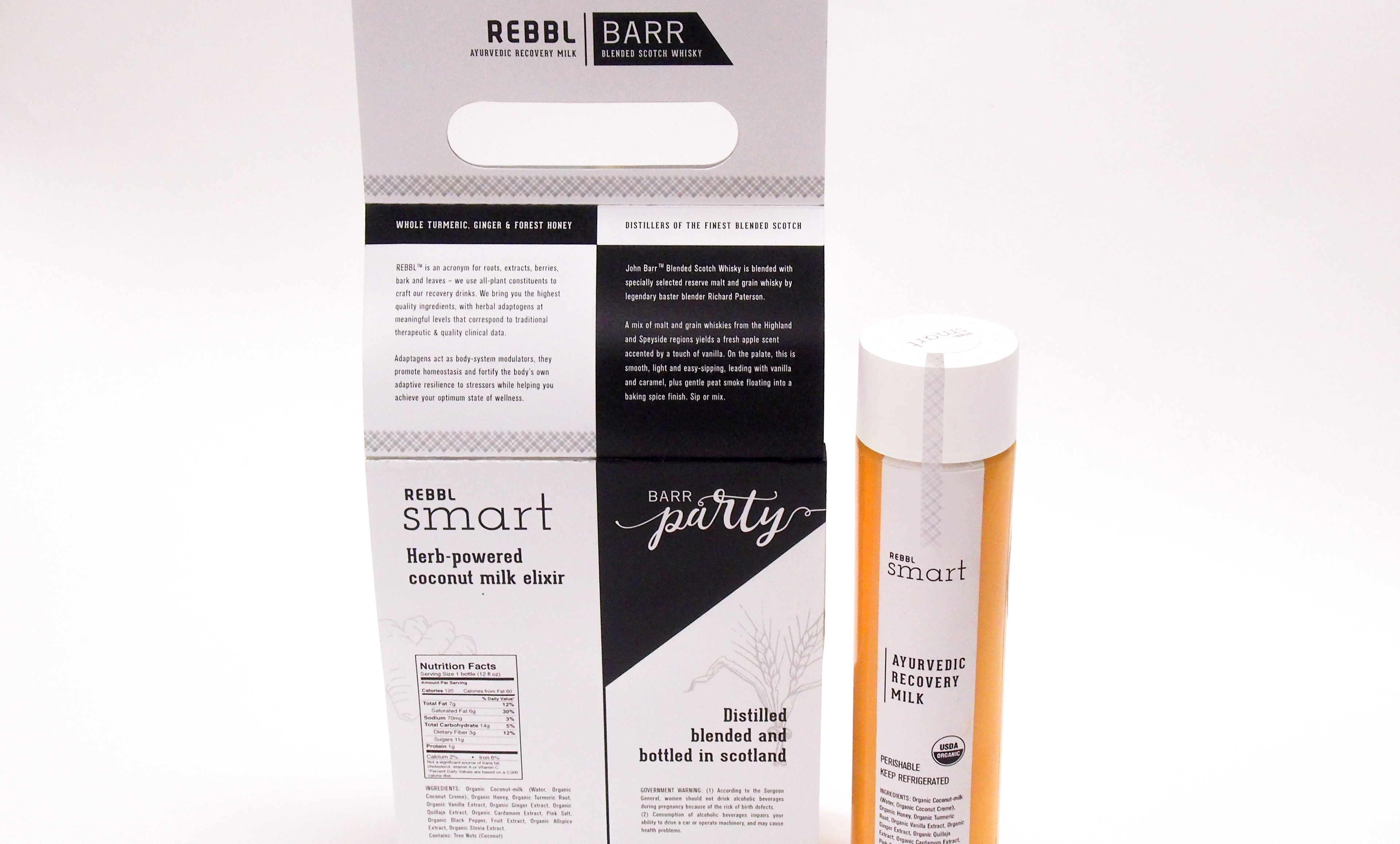 In the beginning stages I played with the idea of different bottles. Some being different density liquids in one bottle, to eventually defining it as two distinct containers.
The ideas always included the health and party balance concept.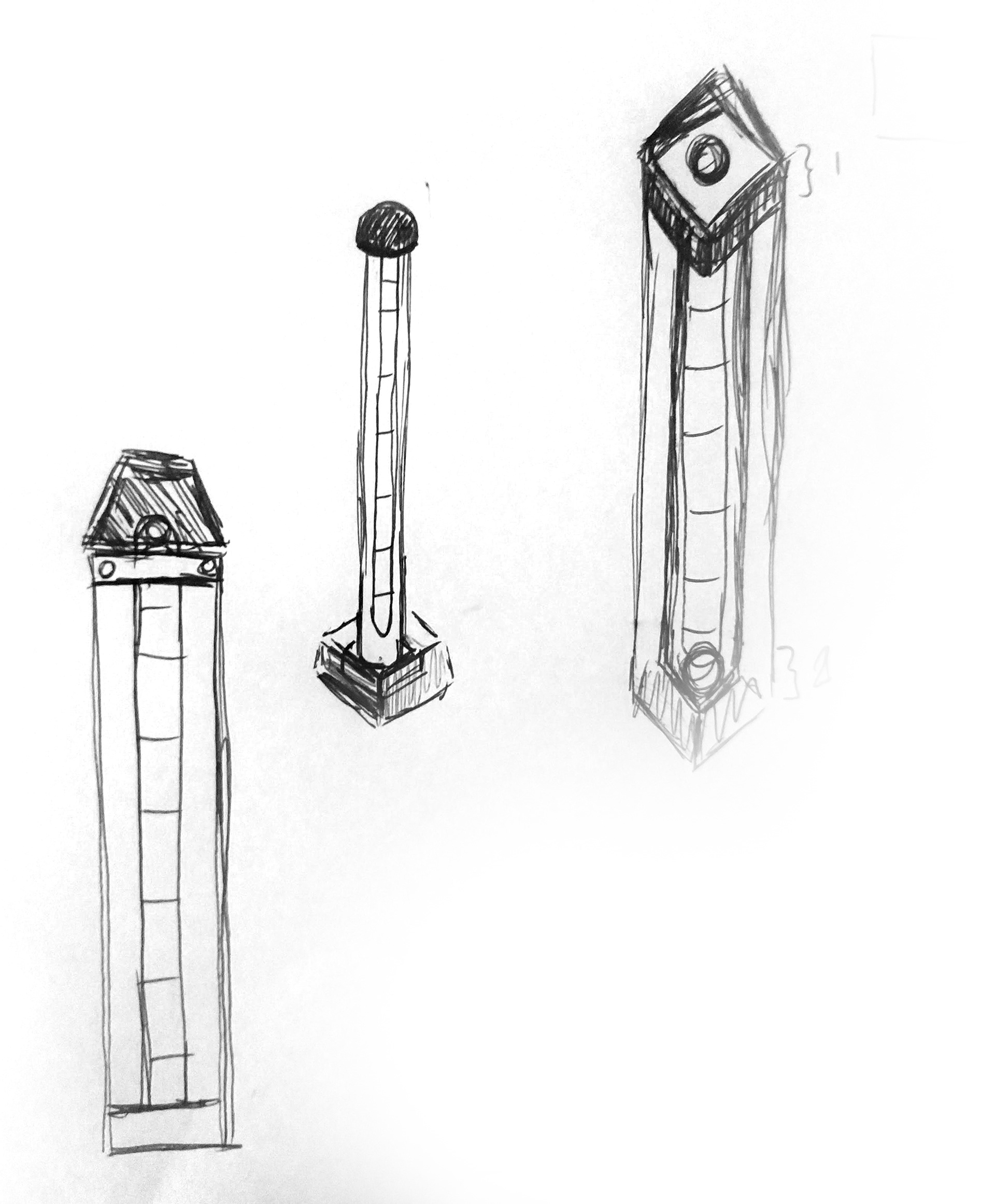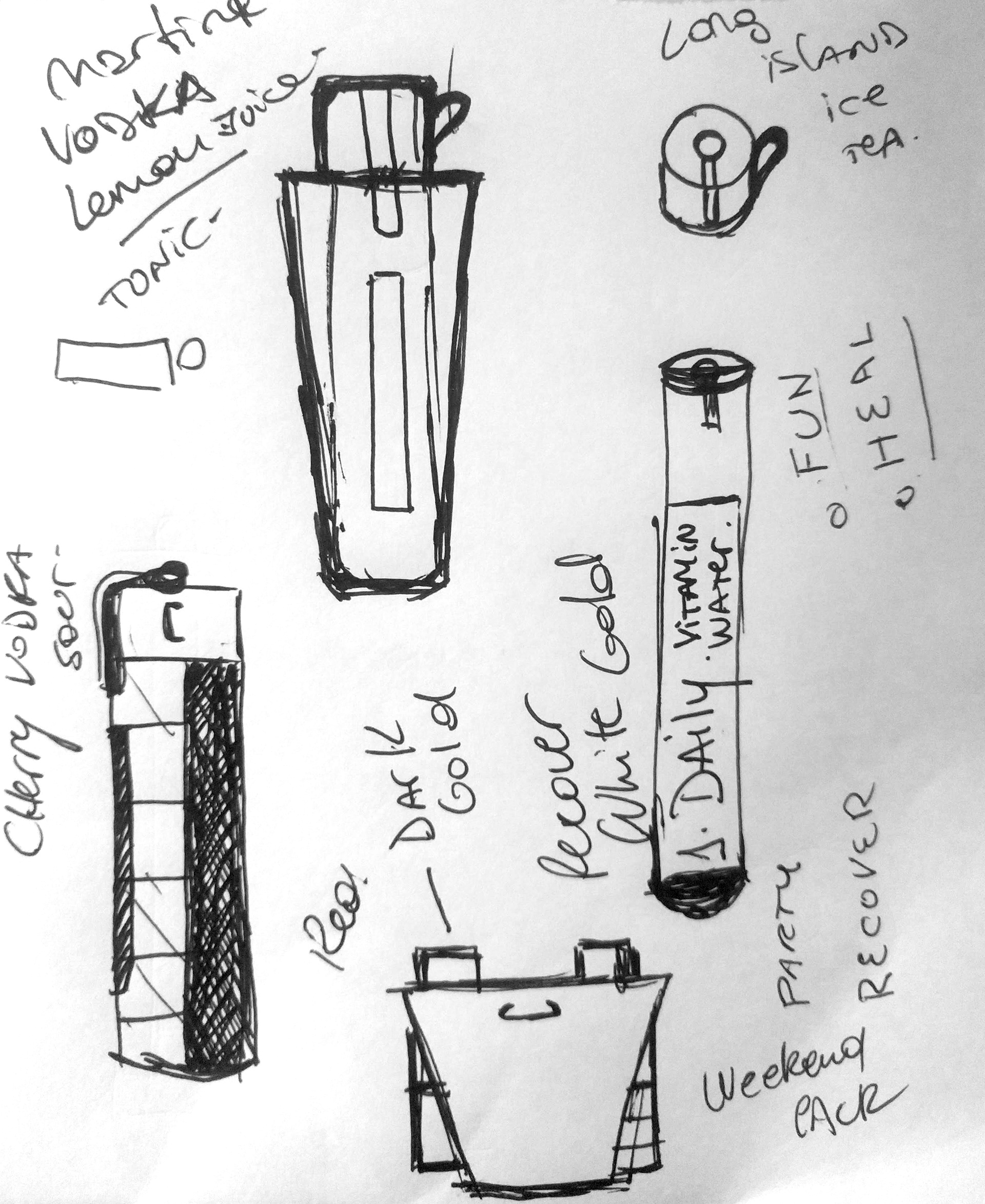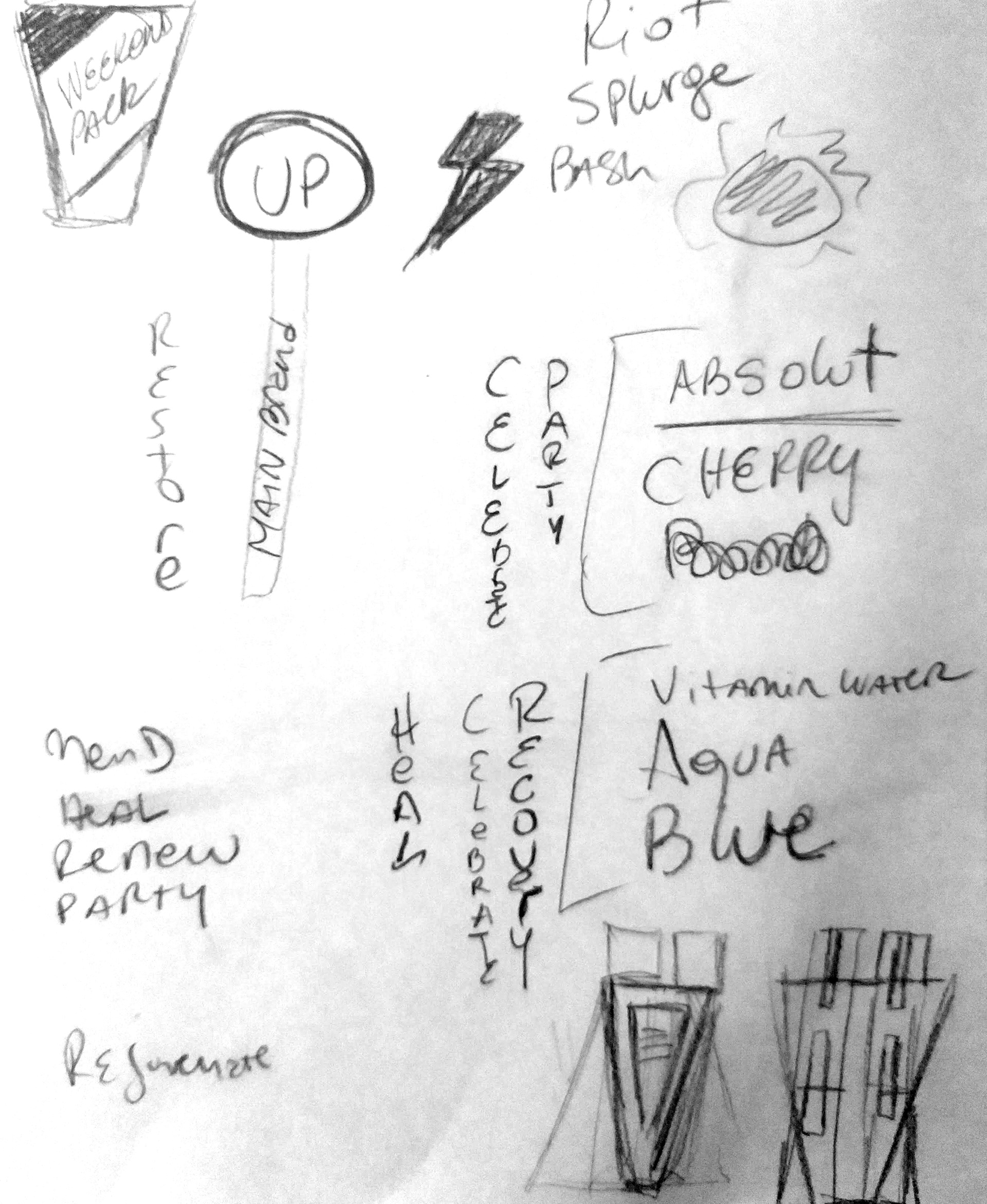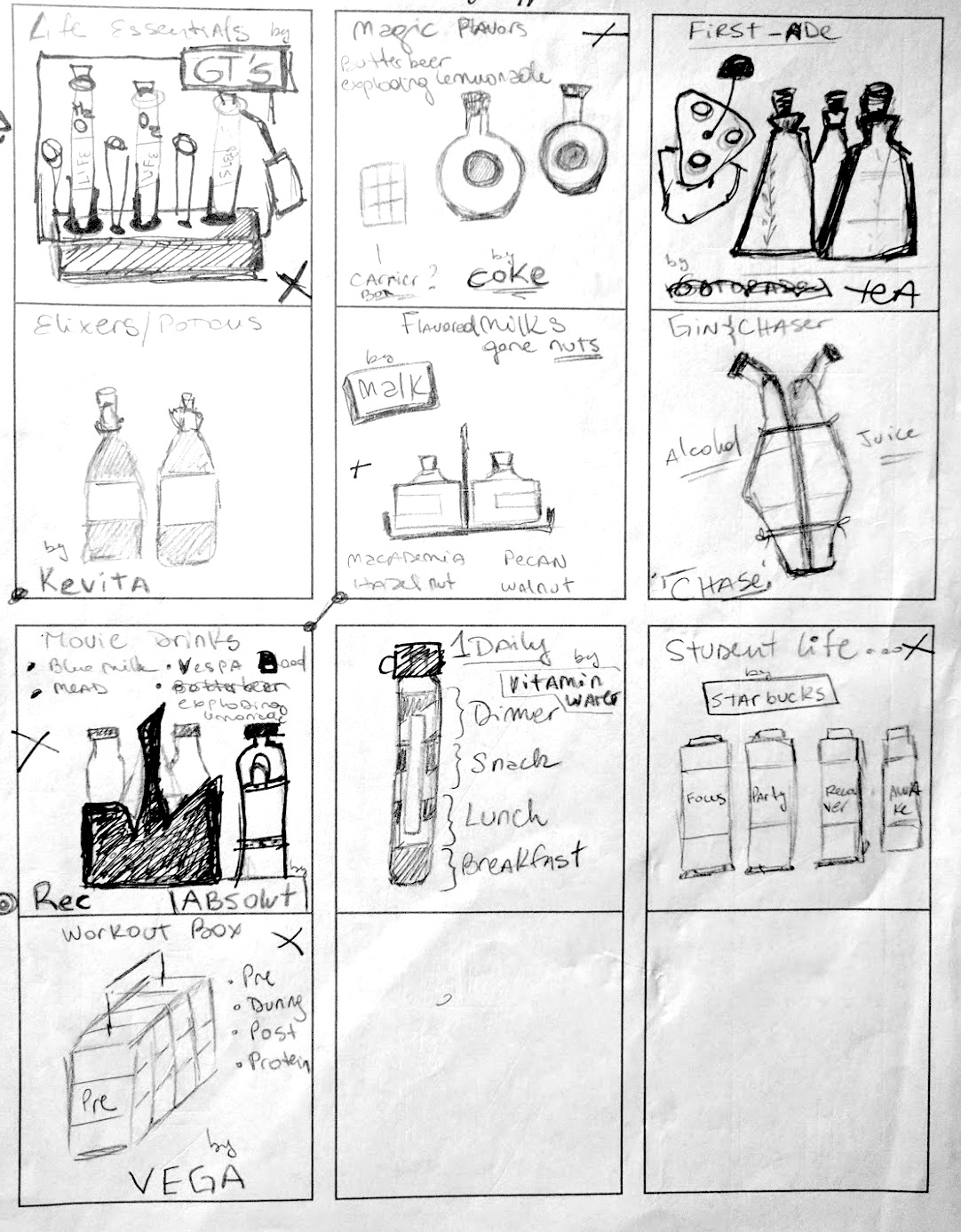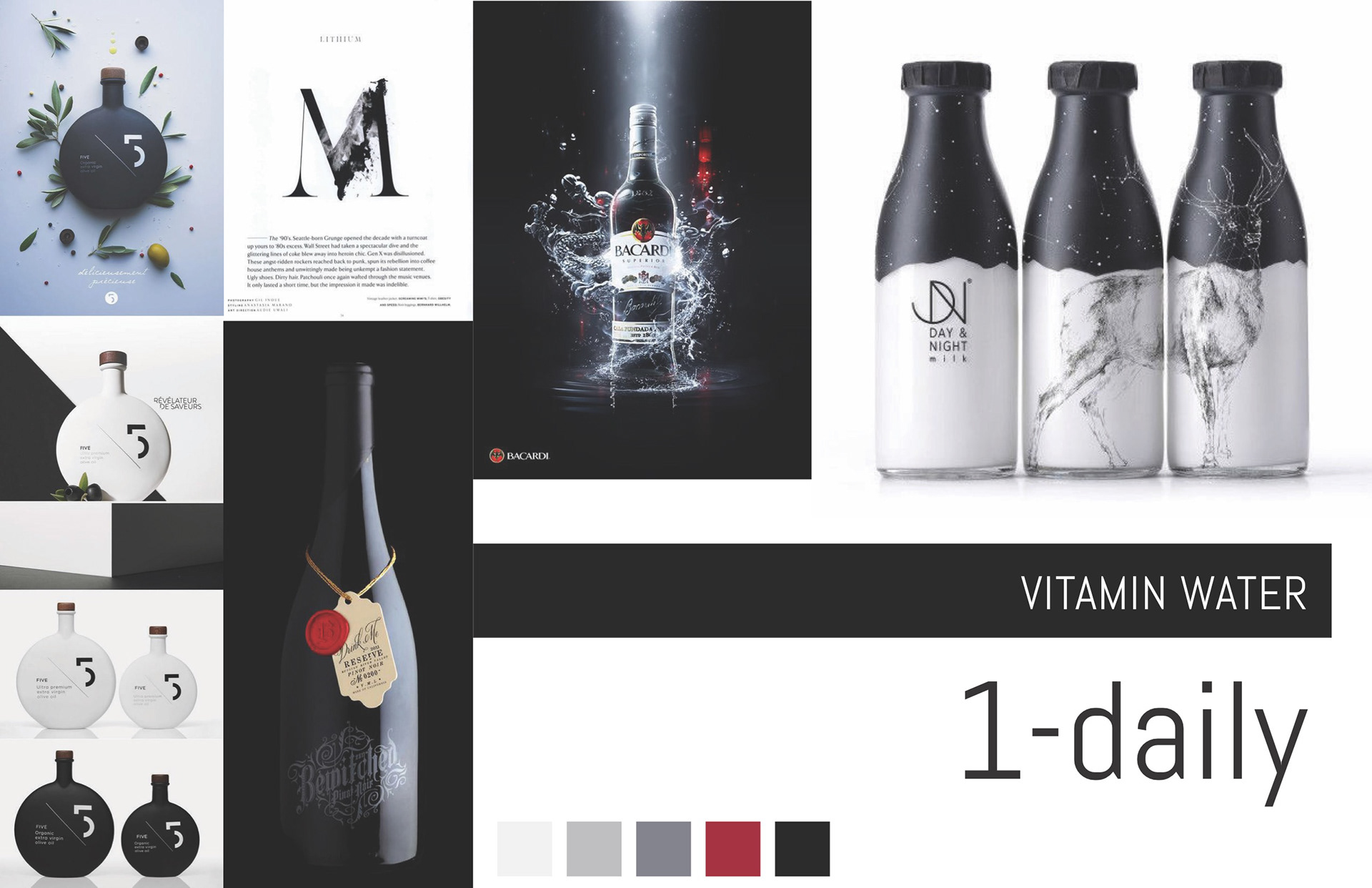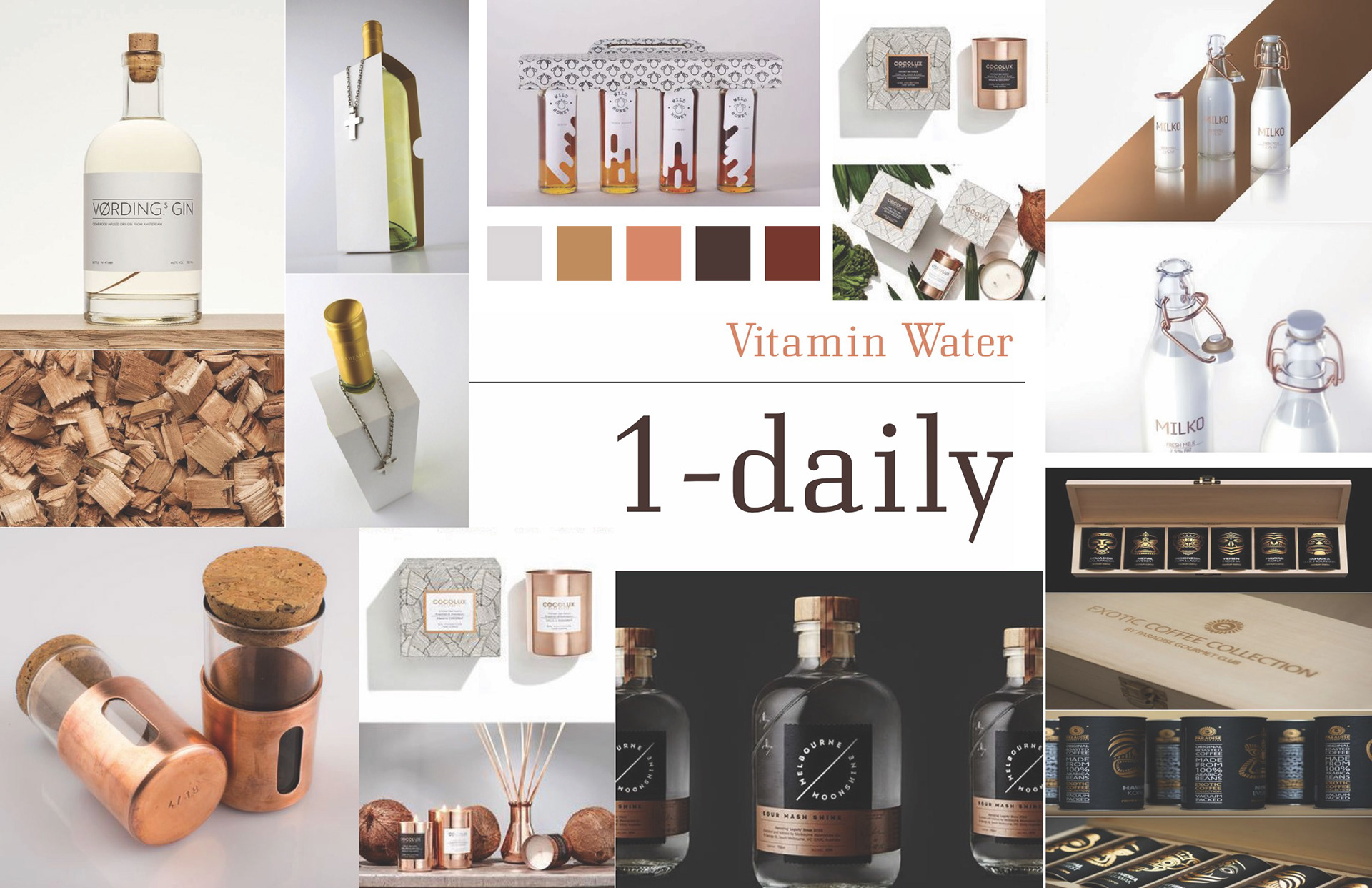 First Rapid Prototype - It failed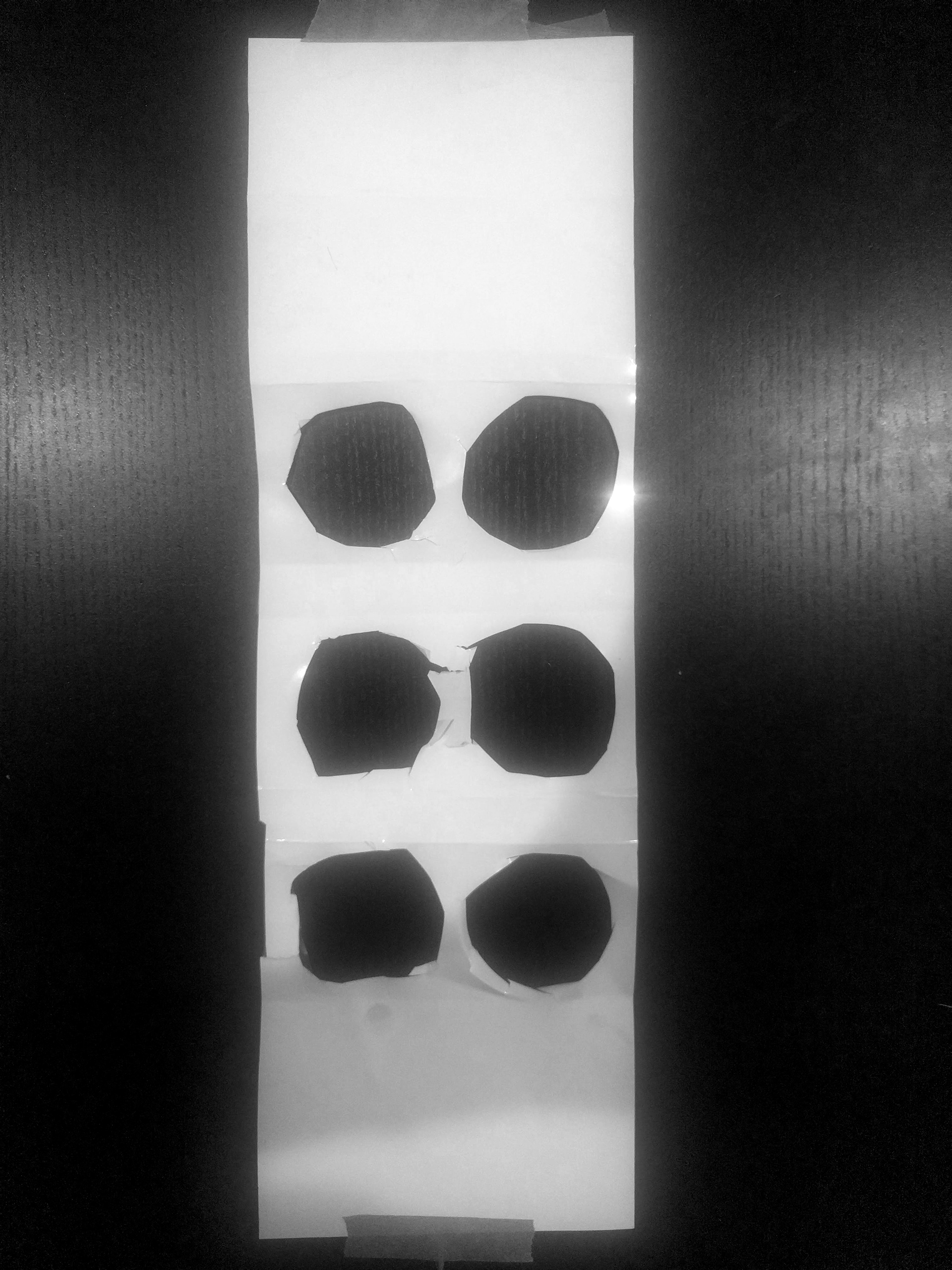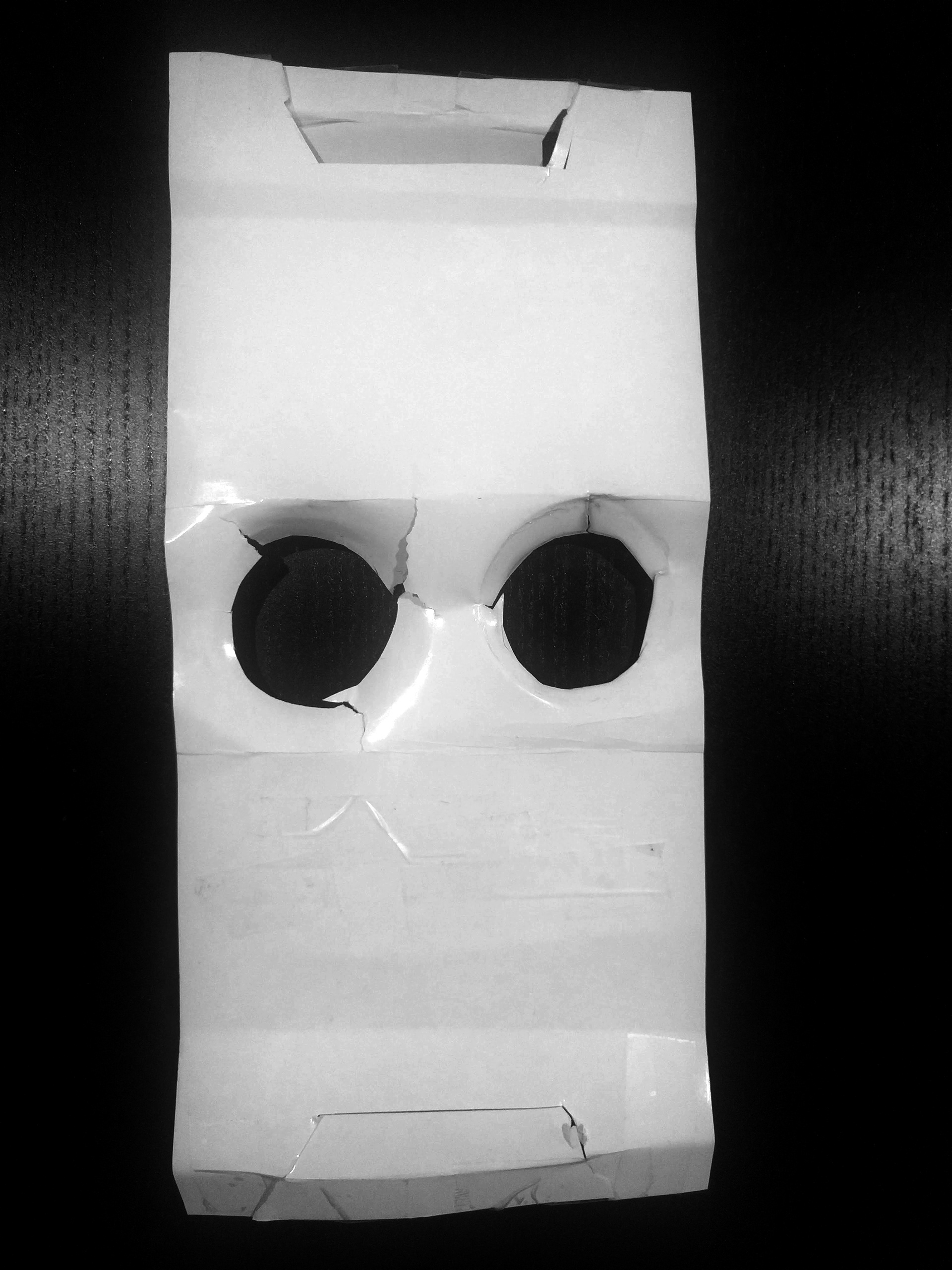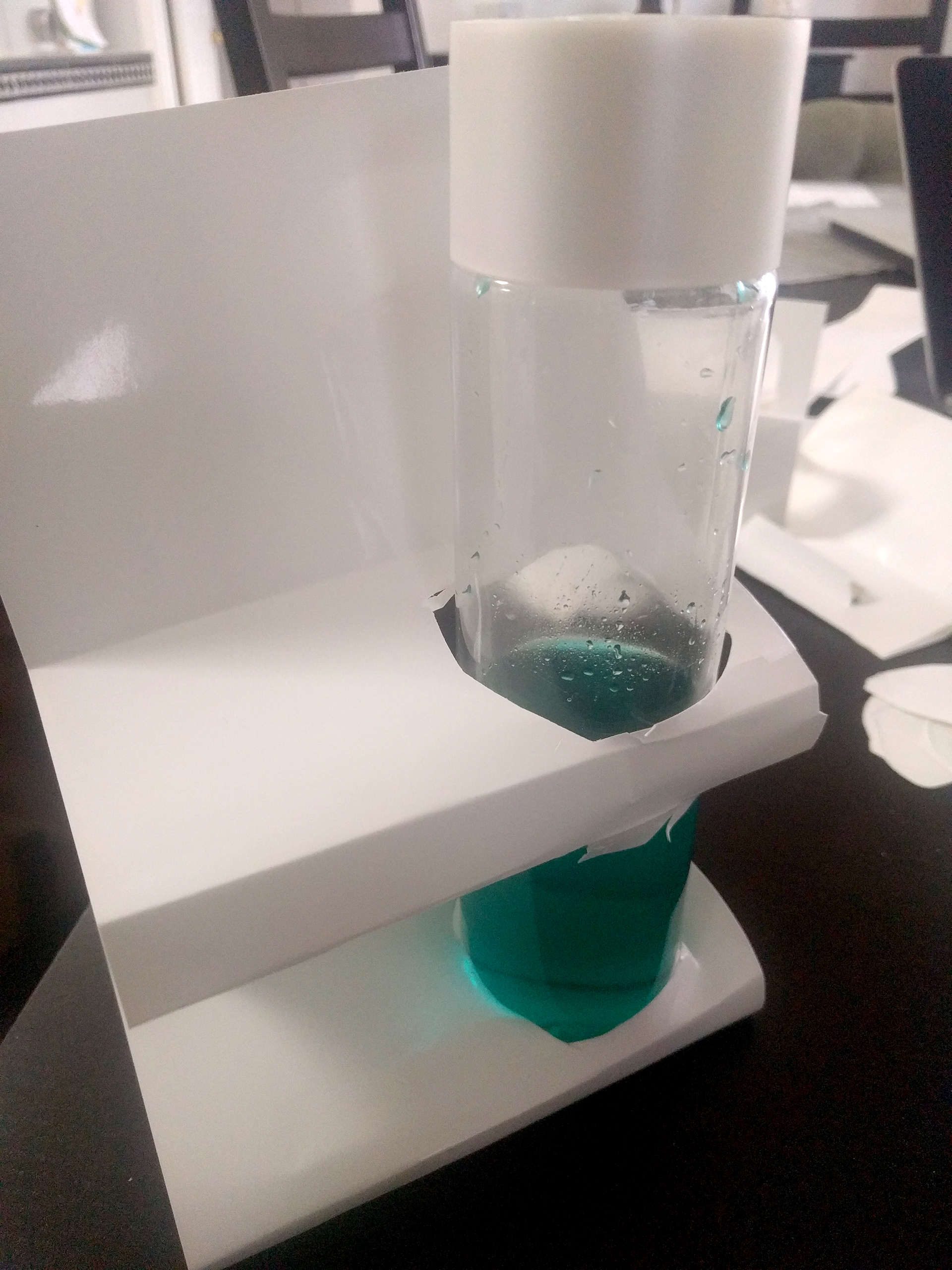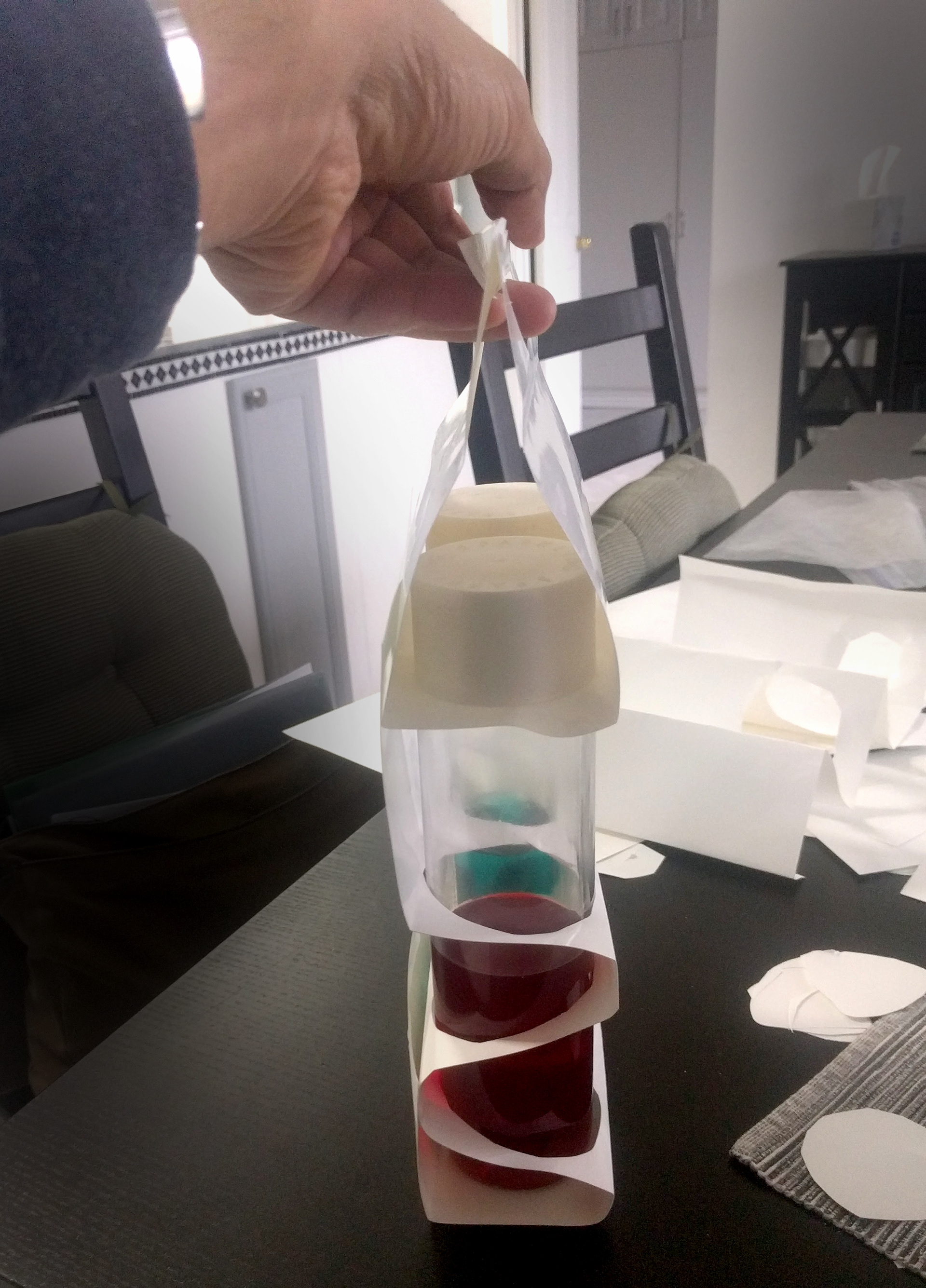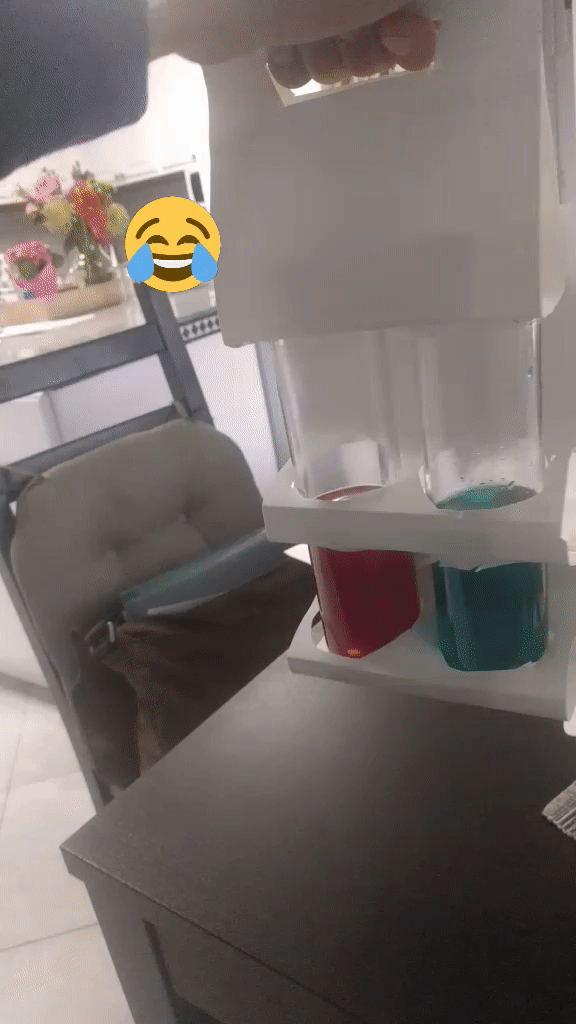 Second Prototype - Made to perfected measurements and with stronger materials. This time it held up!
Liquid coloring was adjusted.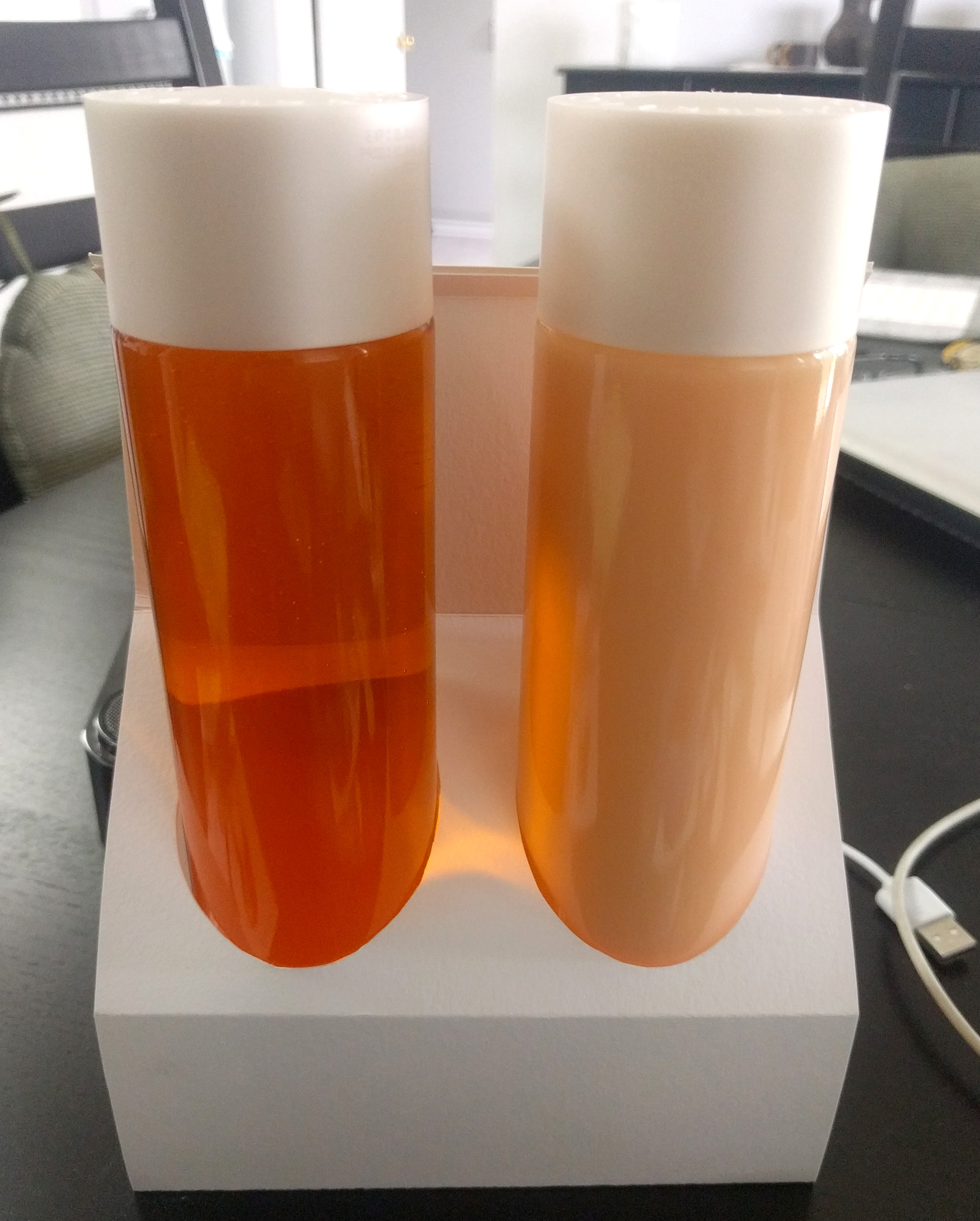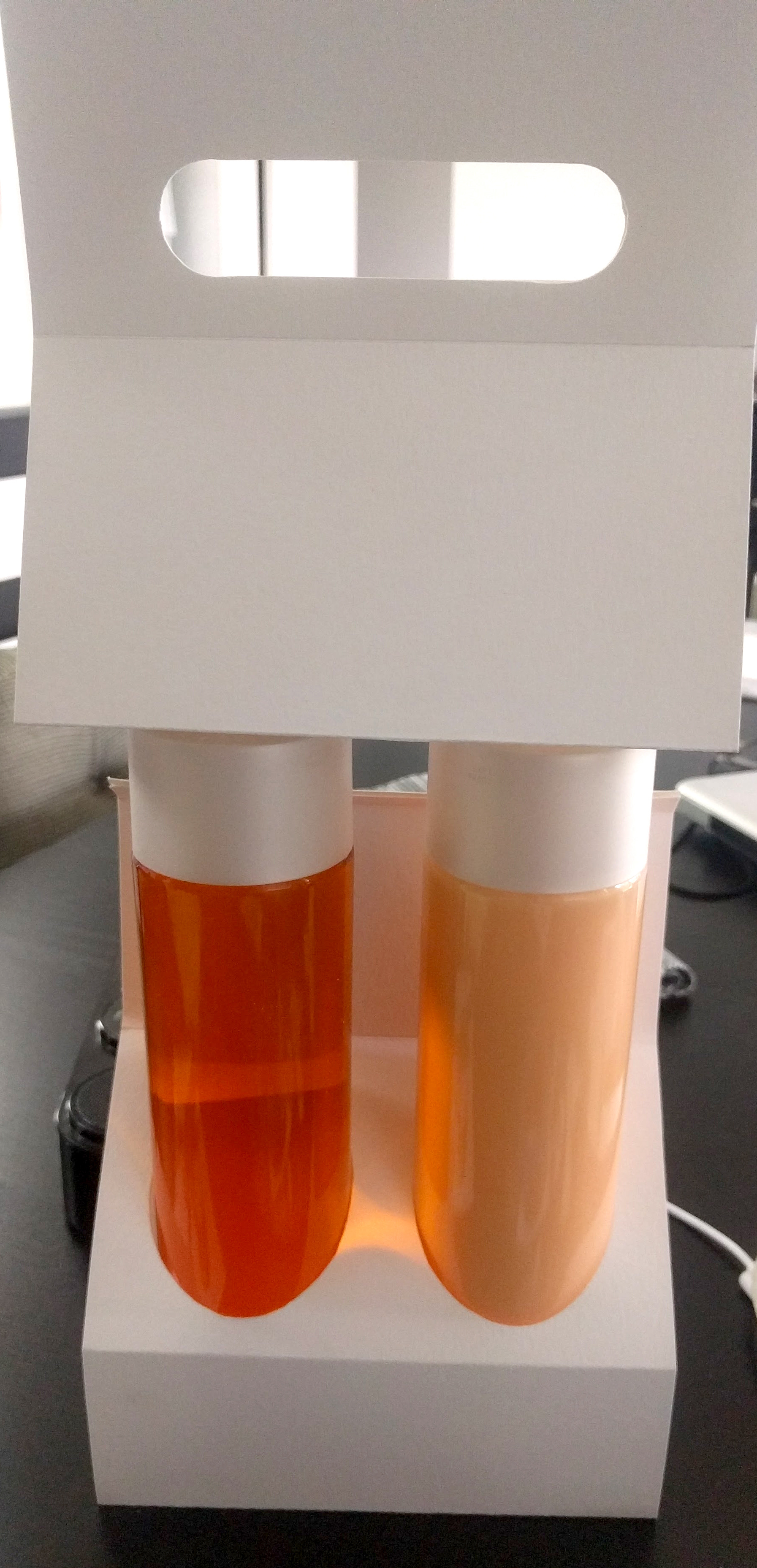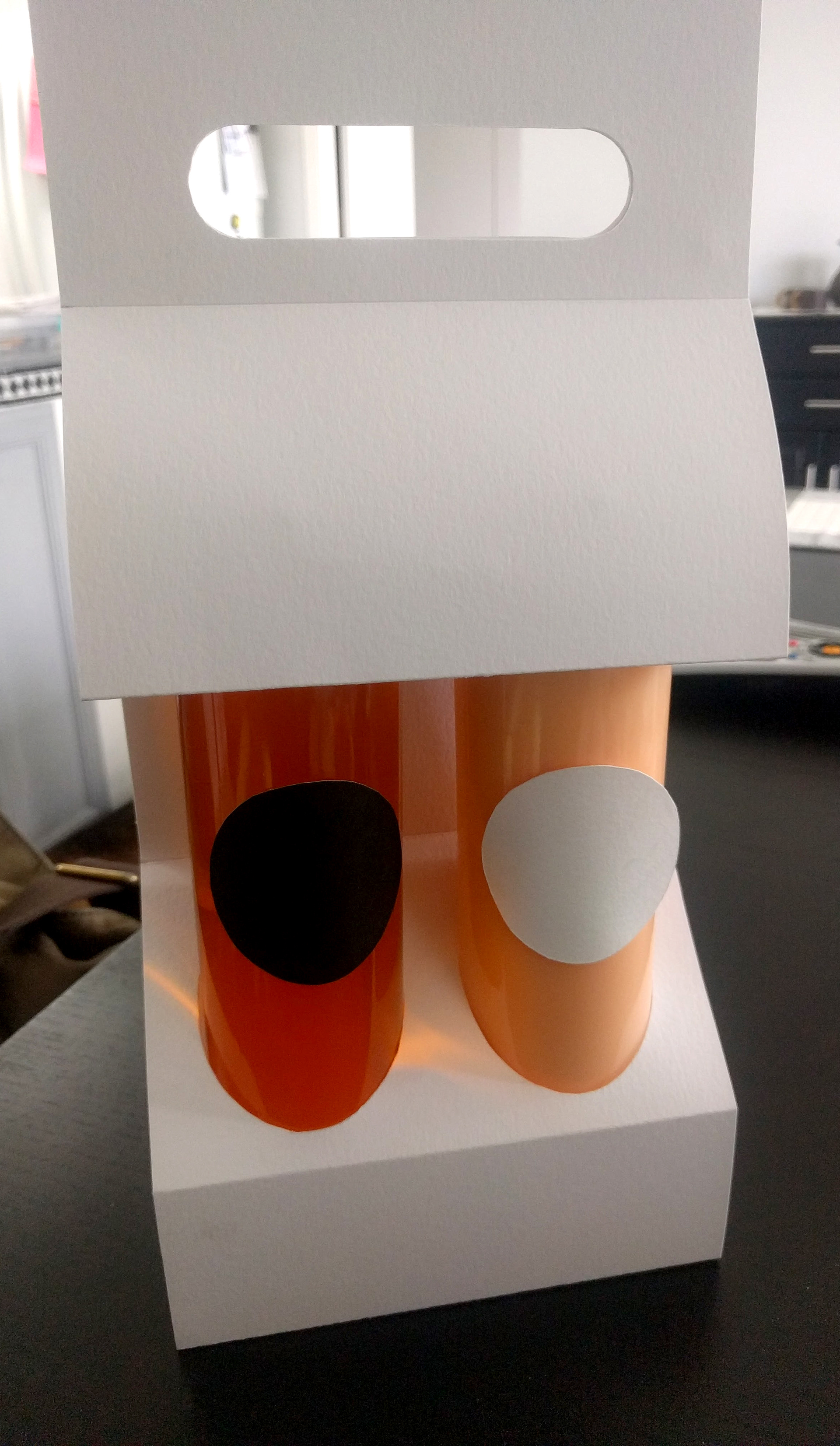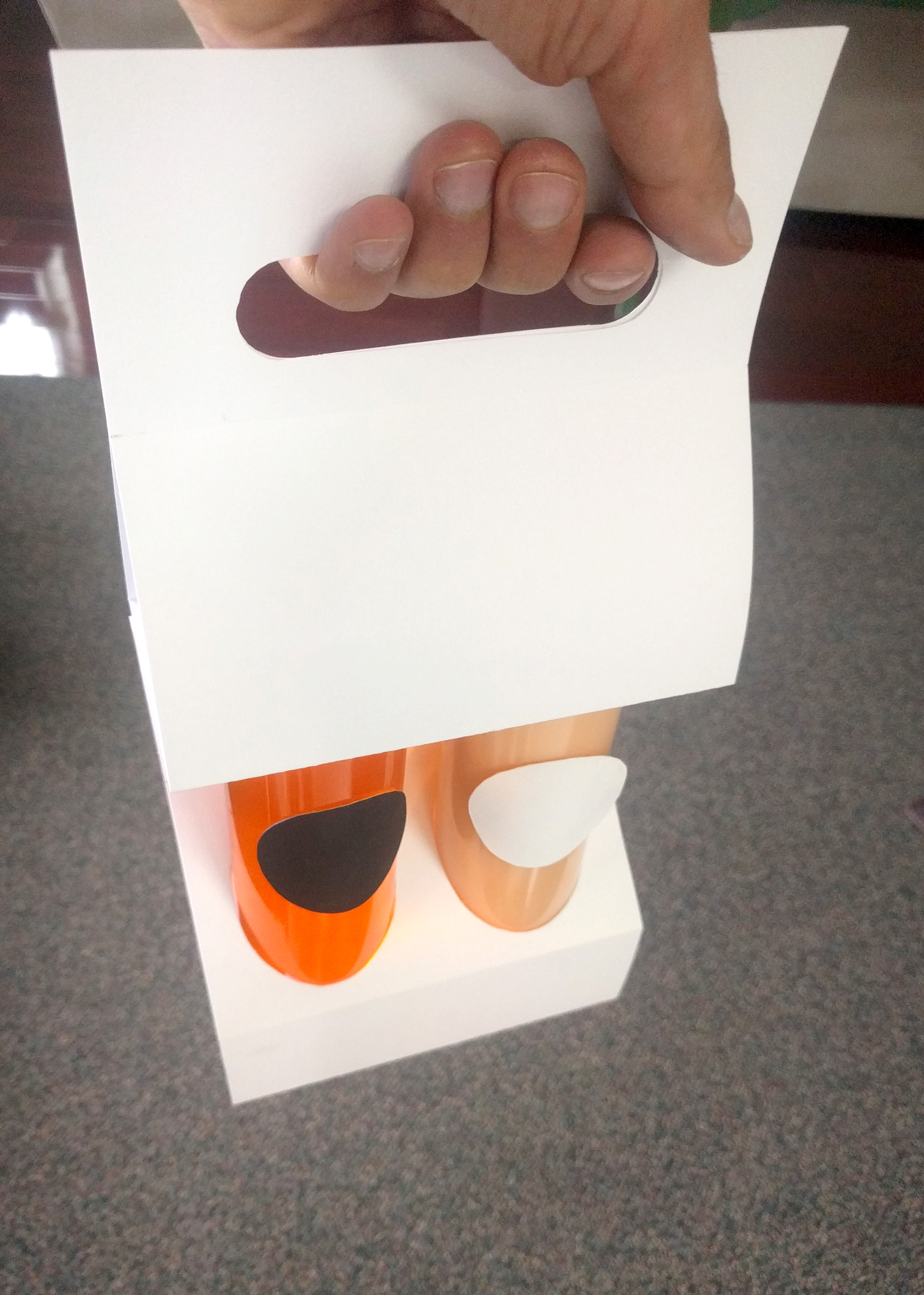 Prototypes 3 and 4 were essentially fine tuning measurements and design layout.
Prototype 5 - shown below was printed on a 120lbs pure white stock, cut, glued and assembled. It held the weight of the filled glass bottles perfectly.
The coloring of the 'Whisky' and the 'Recovery Milk' were fine-tuned to complement each other and the packaging. Lids were colored to match the paper and the labels.