TECH4ALL CASE STUDY
INVITATION BRANDING SYSTEM Graphic Design, Branding, Design System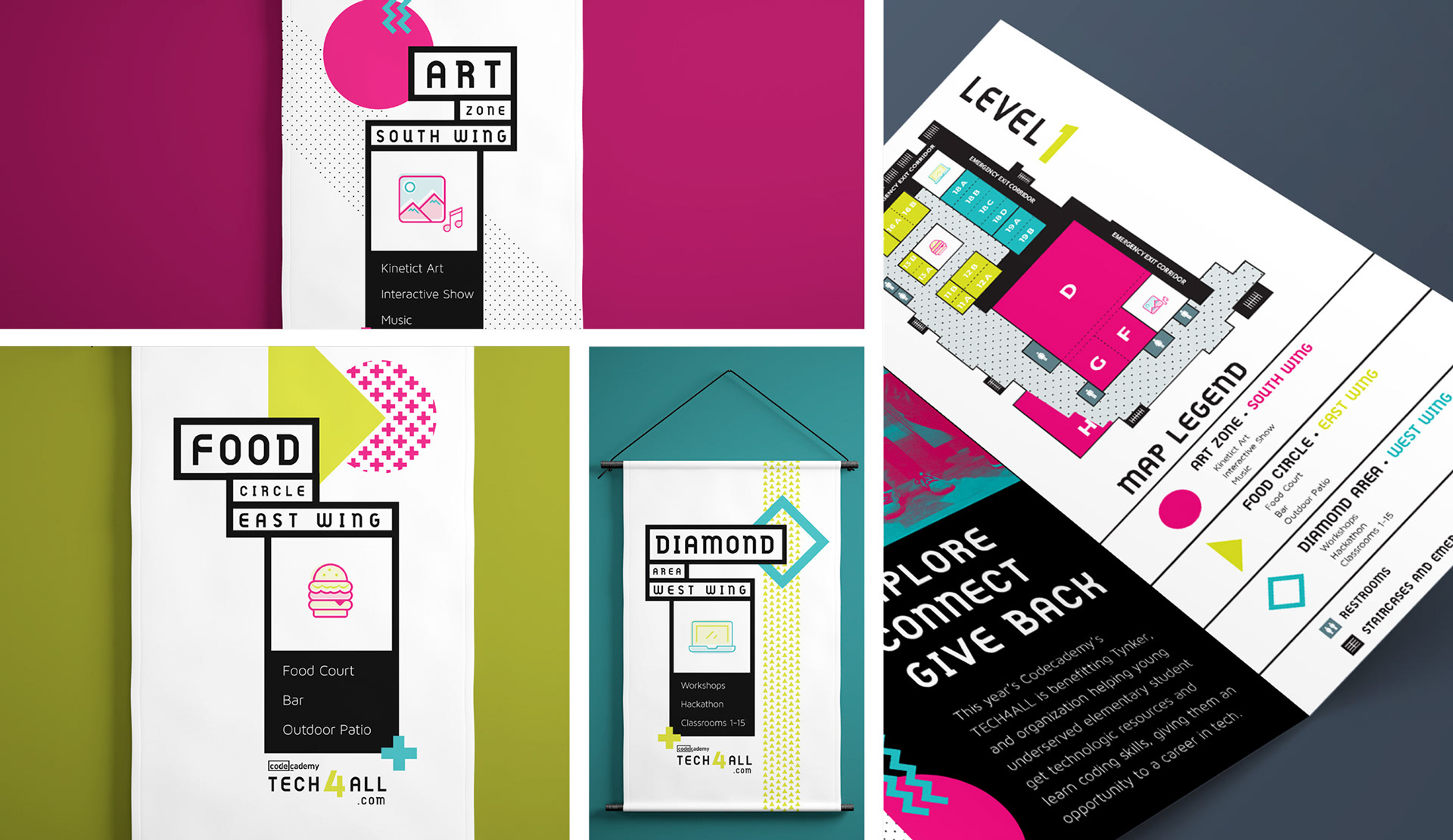 Codecademy's TECH4ALL is a concept event benefiting underserved kids.
The event would feature kinetic art, interactive shows,  panelist, workshops, a coding hackathon, music and food.
The goal for the branding was to design a modular design system that was flexible and adaptable to use across all different pieces. The elements were easy to combine into new arrangements. The limited 4 color palette was easy to remix.
It aims to appeal to tech industry professionals, youth and to be eye-catching and vibrant, while reflecting current trends in design.
Constraints:
To remain original, flexible and make the copy the main focus.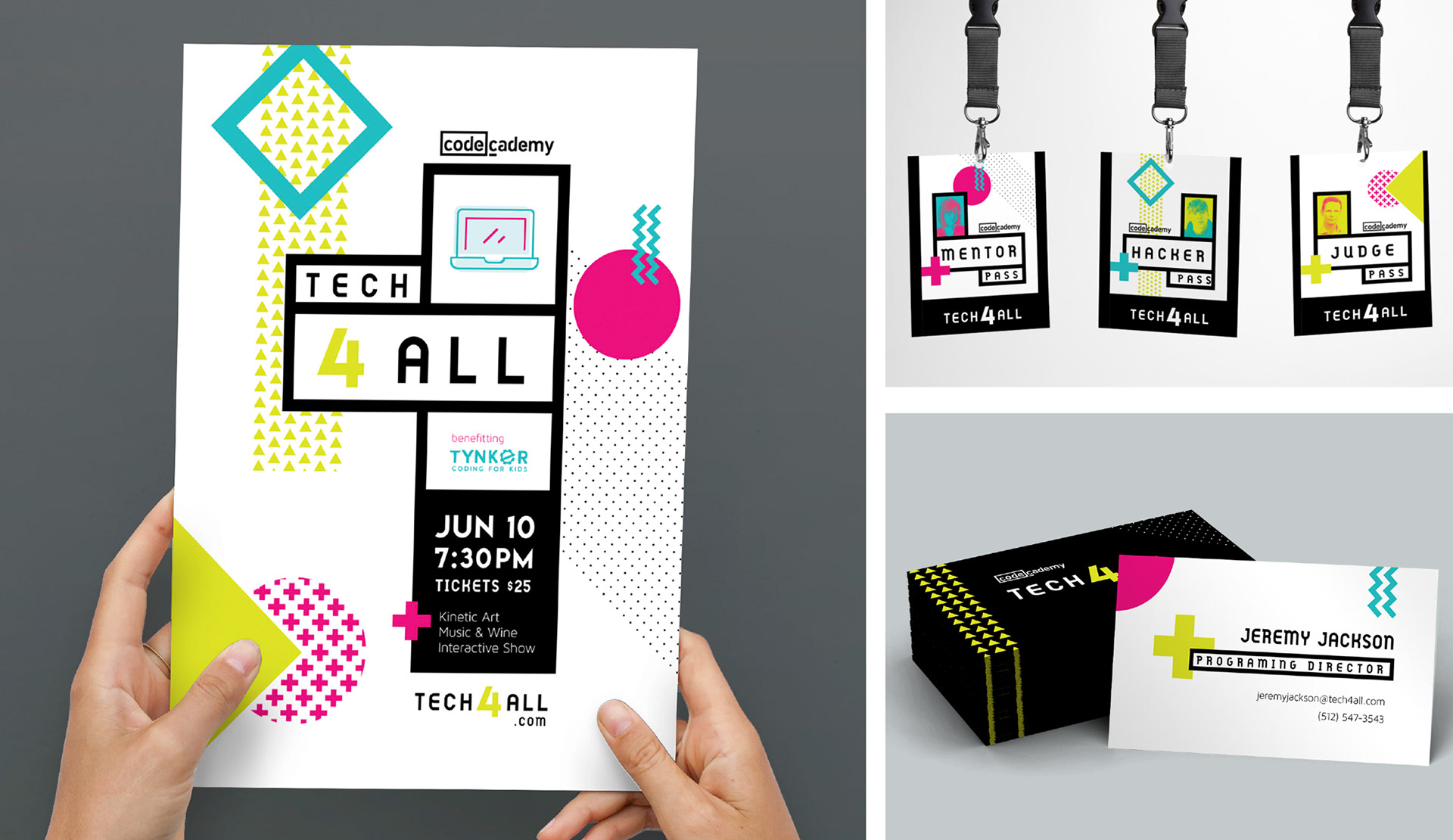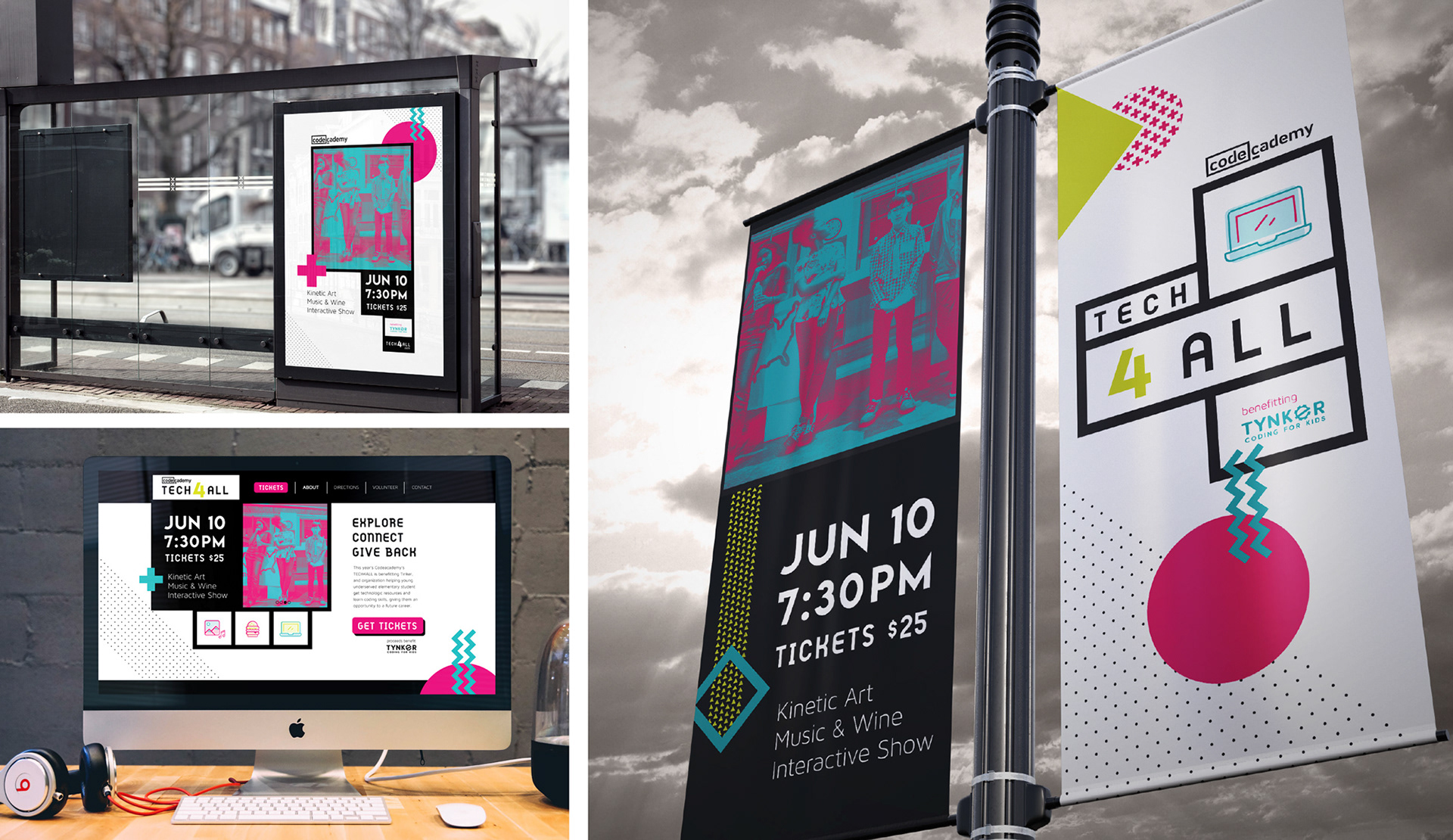 Layout Sketches Exploration