THE PROBLEM
Music in a social setting should not be a barrier to engagement.
After many failed social interactions at establishments that I love, I wanted to explore a solution to the often mismatched atmosphere and background sound. We Juke helps shop owners create the right environment for their clients by gamifying the old jukebox and create a collaborative interactive experience.
"Music was too loud and not what I was expecting" ~Dorian (30) during interview
AN APP FOR BAR-GOERS TO CHOOSE THEIR MUSIC
Often,

poorly curated music doesn't match the environment

of the place customers visit. The loudness of the volume can also ruin a social experience at a bar.
One

constraint

was to find a different business model

monetizing on the establishments

rather than the users.





ADMIN ACCOUNT
Establishment Admin Account determines music catalog, minimum and maximum volume settings, and how often duplicate songs can be allowed in the queue.
NOTIFICATIONS
Push notifications and geolocation alerts users when arriving at establishments, when duplicate songs become available again, and when their song is about to play.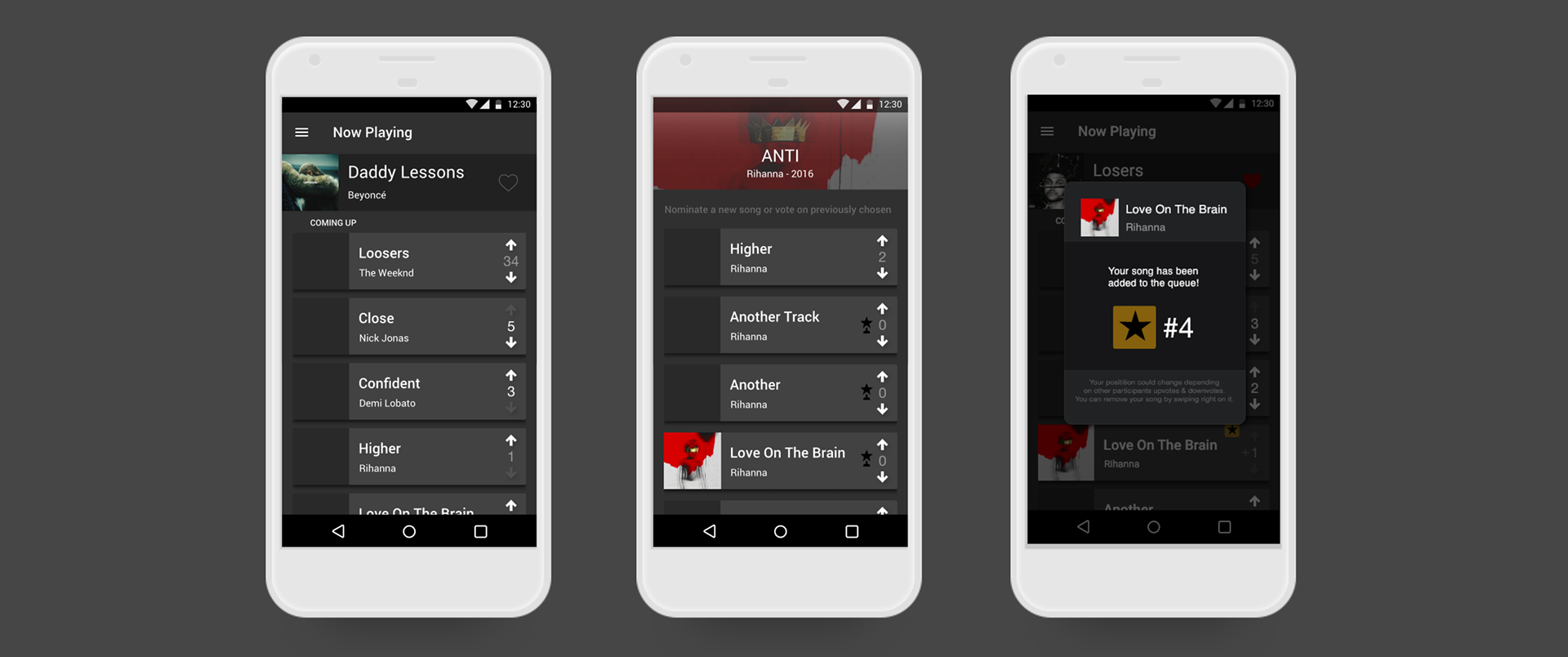 REVENUE MODEL & IMPLEMENTATION
• The actual establishment pays for music catalogs to WeJuke.
• Business owners can choose different packages and genre music catalogs
• The service is provided for free from the establishment to its clients
• It is simple and cheap for establishments to enhance the experience for their users
• Deployment to the most trendy local places at a low cost
• A good environment experience means more client retention, and consumption